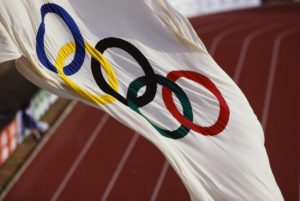 President of Ukraine Volodymyr Zelensky has ordered that a strategic plan be developed for qualifying to host the Olympic Games in Ukraine. "We need a plan, let's say, that we are ready to build in 3-4 years and then we can get in line to host the Olympics. We must be ambitious," Zelensky put the corresponding task during a conversation with Minister of Youth and Sports Ihor Zhdanov and President of the National Olympic Committee of Ukraine Serhiy Bubka on the territory of the State Enterprise Olympic Educational and Sports Center Koncha Zaspa on Tuesday.
According to the head of state, now we need to develop a sports infrastructure which can then be used for the Olympic Games.
"We should give a task to our guys, who are looking for investments, give a task to our budget, to allocate money annually to the objects we need, and then will be used for the Olympics. At least, we must try to achieve this," Zelensky said.
For his part, Bubka noted that the upcoming Olympic Games for which Ukraine can apply is the 2030 Winter Olympics or the 2032 Summer Olympics.
At the same time, President of the National Olympic Committee of Ukraine noted that it would be more real if we host some of the following Winter or Summer Youth Olympic Games in our country.