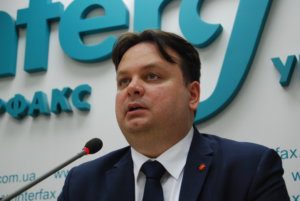 NGO "Odesa Natives Together" invites foreign ambassadors, in particular those from the G7 countries, to Odesa in the hope of attracting more foreign tourists to the city in future. "We plan that foreign tourists, whom, unfortunately, there are not so many in Odesa, [will come] … I would like people from Europe, Canada, the United States to come here," Head of NGO "Odesa Natives Together" Illia Luponosov said at a press conference at Interfax-Ukraine.
"A good and fast way to help the city is to attract tourists, show our city, invite people," he added.
According to the head of the organization, activists, actors, the "living statues" of Potemkin and Duke de Richelieu with theatrical performances on March 30 visit the embassies of foreign countries in Kyiv and invite ambassadors to visit Odesa.
Luponosov noted that representatives of the public organization also state "they guarantee security and good rest" in the city.
He added that invitations will be given in the diplomatic missions of the G7 countries (Canada, France, Germany, Italy, Japan, the United Kingdom, and the United States), as well as Bulgaria and Belgium.