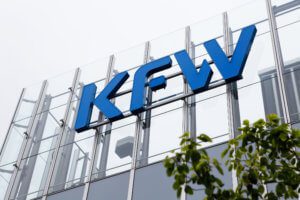 The German Development Bank (KfW) will provide OTP Leasing (Kyiv) with a subordinated loan of $17 million under the Agrofinancing program.
According to a press release of KfW, the corresponding loan agreement was signed by the parties on June 19.
The loan is granted for seven years with payment at the end of the term.
"To date, KfW has cooperated with banks in the Ukrainian financial sector, but leasing is a good alternative for financing investments, especially for small and medium-sized enterprises in agricultural sector. Therefore we are very pleased with our new partner, OTP Leasing, and, providing it with a subordinated loan, we are implementing a new financial instrument in Ukrainian leasing," KfW Director in Ukraine Lutz Horn-Haacke said.
According to the report, the loan attracted by OTP Leasing will allow to provide Ukrainian companies with $180 million financing this year instead of the planned $100 million.
OTP Leasing is part of the European financial group OTP Group. The company was founded in June 2008 as a subsidiary of OTP Bank. It provides a full range of leasing services, works with the leading manufacturers of machinery, equipment and vehicles.