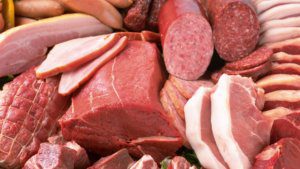 The pig breeding company with 100% with Danish capital Goodvalley Ukraine (Ivano-Frankivsk region) plans to build a meat processing plant on the territory of Viktorivka rural council in Halych district of Ivano-Frankivsk region. According to the Halych District Administration, the memorandum of understanding was signed by the district administration, district council, town council and Goodvalley Ukraine LLC on May 4, 2018.
The discussion about the site for locating this production facility was held for the past several years.
"Several districts of Ivano-Frankivsk region competed for this investment: the choice of the location of the future production complex is linked to the fact that there are pig-breeding complexes of the company, fields for growing raw materials in Halych district, and a biogas plant is being built in the village of Tustan," the district administration said.
As reported, Danosha from March 16, 2018 was renamed Goodvalley Ukraine.
BUILD, DANISH CAPITAL, MEAT PROCESSING PLANT, PIG BREEDING COMPANY