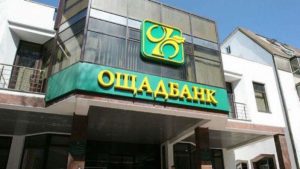 Oschadbank (Kyiv) plans to reduce the number of branches from 2,400 to 1,800-2,000 next year and update the remaining ones as part of the continued optimization of the network of branches of the financial institution. "We now have 2,400 branches. According to the plan, about 1,800-2,000 should remain. At the same time, we emphasize that all financial services will be available to customers throughout Ukraine," Apine Baiba, the head of the supervisory board of Oschadbank, said in an interview with FinClub.
According to her, Oschadbank has already begun optimizing the network by updating more than 650 branches. At the same time, according to the old model, about 1,800 branches are still operating.
"Next year we need to make a choice: reformat them to a new business model or reduce them. And we cannot delay this process, because it affects the bank's performance," she said.
She clarified that the financial institution's specialists are also working on transferring services from the branches to an online mode.
Oschadbank was founded in 1991. Its sole owner is the state.
Oschadbank ranked second among 76 banks operating in the country on October 1, 2019 in terms of total assets (UAH 274.609 billion), according to the National Bank of Ukraine.