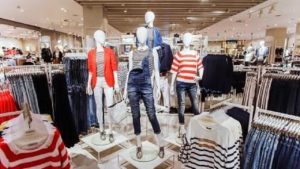 Poland's fashion retailer LPP Group, which manages the Reserved, Cropp, House, Mohito and Sinsay brands, in January-June 2019 saw a 29.3% rise in sales in Ukraine year-over-year, to PLN 194.2 million (around $49.7 million). According to the company's financial statements, LPP total sales revenue for six months grew by 11.3%, exceeding PLN 4 billion (about $1 billion). At the same time, one of the highest sales growth pace was recorded in Ukraine.
In the first half of the year, LPP revenue abroad exceeded domestic revenues, being PLN 2 billion (49.6% of the group's total sales). The largest volumes of foreign sales are in Russia (17.9%), the Czech Republic (5%), Ukraine (4.8%) and Romania (4.0%). Thus, the Ukrainian market for the Polish retailer remains the fourth largest in the income structure.
According to the results of the reporting period, all LPP brands showed an increase in like-for-like sales. The highest growth was seen in the stores House (double-digit) and Sinsay.
In the second half of 2019, the group plans to launch an online store in Ukraine and for all EU countries. According to the report, thanks to the launch of e-commerce in these markets in 2019, the revenue of the online channel will exceed PLN 1 billion.