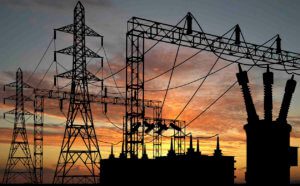 State-owned enterprise Ukrenergo has launched new 125 MVA auto transformer AT-1 at the Poltava 330 kV substation replacing old equipment, which had been used since 1968, the press service of the company has reported.
The press service said that the electric equipment was replaced under the substation modernization program with the replacement of transformers to increase reliability of operation of energy facilities of main power transmission lines of Ukrenergo.
The press service said that power consumption in Poltava region shows trends of gradual growth. The Poltava substation supply electricity to consumers of Poltava region, including power facilities of the housing sector of the regional center, Ukrzaliznytsia and oil and gas companies.
"The new autotransformer has improved performance and meets all the requirements of reliability and safety. In addition, it is already equipped with the ECMDU-TRANS System for Monitoring, Diagnostics and Control. This is a hardware and software complex that allows real-time monitoring, diagnostics of operating parameters of an autotransformer. This will contribute to improving the overall reliability of energy supply to consumers in Poltava region," Operational Director of Ukrenergo Oleksiy Brecht said.
As reported, in May 2017, Ukrenergo approved the development strategy for 2017-2026, one of the key goals of which is integration into the European Network of Transmission System Operators (ENTSO-E).
Ukrenergo operates trunk and interstate power grids, as well as performs the centralized dispatching of the united energy system in the country. The company is a state-owned enterprise, it is subordinate to the Ministry of Energy and Coal Industry.