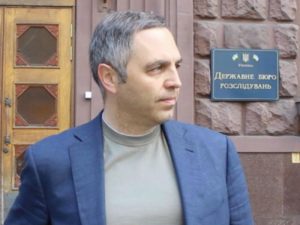 The former deputy head of the Presidential Administration under ex-President Viktor Yanukovych, Andriy Portnov, has said Ukraine's State Bureau of Investigations (SBI) has opened a criminal case to probe facts of embezzling funds from state-run Concern Ukroboronprom and siphoning them off into offshore accounts, and suspects in the case "could include dozens of ex-President Poroshenko's allies."
"Let me inform you about a new criminal case, which can incriminate dozens of people among Poroshenko's associates. The SBI yesterday officially registered the case and began its investigation," Portnov said on Facebook on Thursday.
Portnov said Poroshenko gave direct instructions to ex-National Bank of Ukraine Chairwoman Valeriya Gontareva, and the NBU board on January 19, 2016, revoked NBU decisions on hard currency control involving foreign economic activities, establishing that payments of Ukroboronprom to offshore accounts could be used for making prepayments without NBU hard currency controls and limits.
"This enabled the theft of several billion hryvnias from Ukraine's army, hiding behind official decisions made by the NBU," Portnov said.
Interfax-Ukraine has not received confirmation from the SBI regarding Portnov's statements.