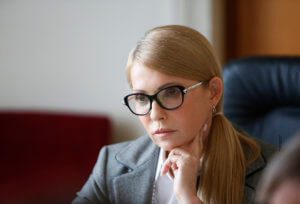 The leaders of the presidential electoral rating are leader of the Batkivschyna party Yulia Tymoshenko, leader of the Civil Platform party Anatoliy Hrytsenko and the Opposition Bloc party Yuriy Boiko, according to the results of the social research conducted by the Social Monitoring Center and the Ukrainian Institute of Sociological Studies named after A. Yaremenko.
According to the results of the social research presented in Kyiv on Wednesday, 20.3% of Ukrainians willing to vote for Tymoshenko are those who decided that they will take part in the voting in the next presidential election (12.5% of all respondents). Some 14.8% of those polled who plan to go to the polls (9.1% among all respondents) are ready to vote for the leader of the Civil position. Boiko is the next in the rating – 12.3% (7.6%), leader of the Radical Party Oleh Liashko has 10.2% (6.3%).
President of Ukraine Petro Poroshenko occupies the fifth place, for whom 8.3% of respondents are ready to cast their votes, who confirmed their intention to vote (5.1% of all respondents).