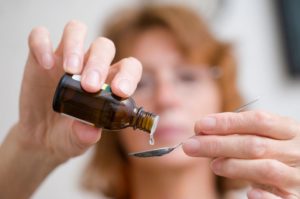 The book of records of Ukraine has declared Corvalol medicine made by PJSC Farmak (Kyiv) the most famous sedative on the country's market. Head of the supervisory board of the company Filia Zhebrovska said at the award ceremony said that Corvalol, developed in 1959 by scientists of Lomonosov Kyiv Chemical and Pharmaceutical Plant, and Farmak has been a legal successor of it since 1991, is being produced at Farmak in line with all European standards.
She said that Farmak produces Corvalol in a closed cycle from the synthesis of a substance to the production of finished dosage forms and guarantees its quality at every stage of production.
In turn, Executive Director Volodymyr Kostiuk said that with the development of pharmaceutical manufacturing technology, Farmak will also improve the production technology of Corvalol and expand the line of ready-made forms of the drug. In particular, at present the drug is marketed in the form of drops, tablets and soft capsules.
"By our example, we will show that modern pharmaceutical production exists in Ukraine. Even the old Soviet Corvalol today is not the same as it was 60 years ago. Now it is produced using modern equipment, manufactured according to all standards of Ukraine, Europe and the United States. Unfortunately, I cannot say this about our rivals, who do not care about quality but occupy the market. I hope the situation will improve in the near future," he said.
Currently, Farmak has a number of drugs, the production of which in a closed cycle was started by the Lomonosov Kyiv Chemical and Pharmaceutical Plant, in particular, Diazolin, Corvalol, Naphthyzin and Validol.
In general, the company has more than 220 product dossiers, produces about 20 new drugs annually.
The decision to develop technology and create a cardiovascular medicine, similar to Valocordin, which was produced in Germany, at the Lomonosov Kyiv Chemical and Pharmaceutical Plant was made in 1959. The first batch of the drug was released as early as next year at the same enterprise. At that time, it was a know-how – a generic European sedative drug.
Farmak since 1991 is the only manufacturer of Corvalol on the post-Soviet territory. The Corvalol trademark is protected in 15 countries of Europe and Middle Asia, including Germany, Armenia, Georgia, Azerbaijan, Tajikistan, Kyrgyzstan and Kazakhstan.