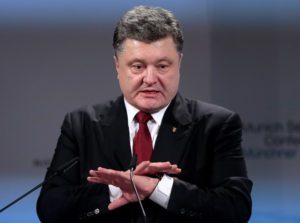 Fifth President of Ukraine and current member of the Ukrainian parliament Petro Poroshenko does not want to cooperate with the State Bureau of Investigations (SBI) on the investigations into thirteen criminal proceedings in which he is a witness, SBI Director Roman Truba said. "Petro Poroshenko should understand that it is in his interests to testify so that the investigators can study the circumstances as soon as possible […] Unfortunately, the ex-president does not agree on that. We are offering cooperation, but he offers opposition. We are proposing to him an investigation into all circumstances of the case, he is engaging in politics near the SBI office," Truba told a briefing in Kyiv on Wednesday.
A testimony is needed first and foremost for Poroshenko himself, Truba said.
The SBI is investigating 13 criminal proceedings in which Poroshenko is a witness and he is being questioned in that status, Truba said.