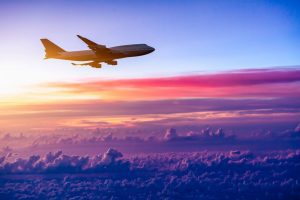 Windrose will launch regular flights between the largest cities of Ukraine, Kyiv, Kharkiv, Dnipro, Lviv, Odesa and Mykolaiv from April. According to the press service of the company, flights will be operated daily.
In addition, from November 2020 Windrose also plans to launch flights to Ivano-Frankivsk.
According to the data in the reservation system on the airline's website, the cost of a ticket from Kyiv to Dnipro will be from UAH 719, from Kyiv to Kharkiv from UAH 719, from Zaporizhia to Kyiv from UAH 607.
"I dreamed of building a comfortable domestic transportation program … However, I could not do it. But the dream remained and still waited in the wings to become a reality. Windrose has been carrying out tourist transportation to different parts of the world for more than 16 years. Later it became clear that it's time to apply our experience to domestic flights. This year we are launching a new domestic program that will connect large cities of our country by convenient and fast air traffic," Windrose CEO Volodymyr Kamenchuk said.
Flights will be operated on board ATR72-600 aircraft.