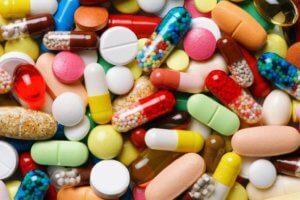 The program of reimbursement for the cost of medicines will be expanded from 2019, Deputy Minister of Health Roman Ilyk has said.
"We are working on supplementing the reimbursement project with new groups of diseases from the next budget year. Until the end of the current year, most likely, there won't be an expansion of the program, as it requires financial security so that these amounts are pre-funded into the national budget," he said in an interview with Interfax-Ukraine.
At the same time, Ilyk noted that "for the program expansion, it is necessary to make several changes that are related to the introduction of the policy of electronic document circulation."
"The patient's electronic card, electronic prescription, all the documentation regarding the doctor's prescriptions should be kept in an electronic form. When these norms become effective, most things related to programs monitoring and everything around it will become much easier both for patients and for the medical staff and pharmacies," he said.
As reported, the Ministry of Health intends to introduce QR labeling of drugs that participate in the reimbursement program.