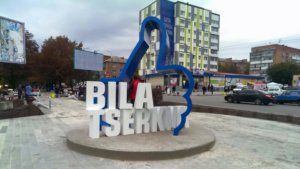 The reform support team at the Ministry of Infrastructure of Ukraine has reported on the results of a preliminary feasibility study for a project to restore the runway and build a terminal at Bila Tserkva airport with an estimated investment of EUR59 million. "Getting the status of international by Bila Tserkva has already been initiated, which is expected next year. The Ministry of Infrastructure of Ukraine provides comprehensive support and assistance in realizing the potential of the Bila Tserkva aerodrome, which is provided for by the Aviation Strategy of Ukraine until 2030," adviser to the relevant minister Oleksandr Klitin said.
The report also states that the reform support team has already held talks on the development of the airport based on the results of the feasibility study with Finpoint, Millennium Capital, Capital Times and the airport management.
The feasibility study for the airport of Bila Tserkva was developed by independent international consultants under the technical assistance program of the European Commission for Ukraine. According to the evaluation of experts from the ASSIST project, the total cost of priority investments to restore the runway and build the terminal will be about EUR59 million. The modernization of Bila Tserkva aviation complex is a pilot project of this program. ASSIST is a research project co-funded by the European Commission DG MOVE under FP7 (the EU's Seventh Framework Program for Research). The ASSIST project has been lasting for more than 30 months, starting in April 2011. Scientific research is carried out by a consortium of six partners with the participation of NEA (the Netherlands), TRT (Italy), ProgTrans (Switzerland), FOMTERV (Hungary), CNRS-LET (France), and Fraunhofer-ISI (Germany).