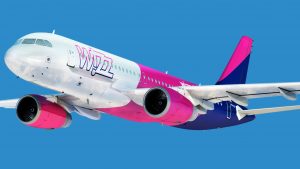 Hungary's low-cost airline Wizz Air has announced the launch of the flight on the Salzburg (Austria) – Kyiv – Salzburg line from July 1, 2020.
The press service of the airline said on Friday that the flights will be performed on Wednesdays and Sundays. The cost of the ticket starts from EUR 20.
Along with Kyiv, Wizz Air will start flying from Salzburg to Belgrade, Skopje, Bucharest, Tuzla and Larnaca.
Earlier Wizz Air prolonged the suspension of its operations to and from Ukraine until June 15 inclusively, as a result of the extension of travel restrictions imposed by the Ukrainian government.