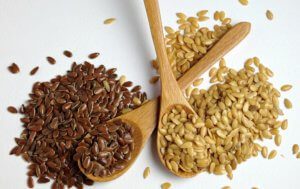 Grain Alliance (Barishevka Grain Company LLC), a large agricultural producer in Ukraine, has received a license for planting seed flax, the company has reported on its website. "This year we received a license to grow seed flax. We are the only one in Ukraine that will do this," said Oleksiy Kotliar, Director of Chernihiv region LLC (Barishevka Grain Company).
He also pointed out good harvests of flax in the region and added that for the third year the company will sow oil flax.
In addition to conventional crops – wheat, corn, sunflower, soybeans, this year the company plans to sow new varieties imported from Canada – bare-grained oats, simple oats and spring wheat, Kotliar said.
In 2009, the founders of Harvest Moon East LLC (Baryshivka, Kyiv region) and BZK Grain Alliance (Sweden) created a joint company – Grain Alliance.
Grain Alliance cultivates around 50,000 ha of farmland in Kyiv, Cherkasy, Poltava, Khmelnytsky and Chernihiv regions.
The company has five silos in Kyiv and Poltava regions and a seed post-harvesting plant with an annual capacity of 30,000 tonnes.