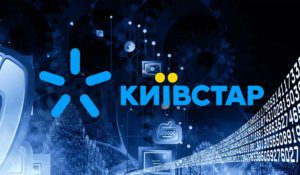 The Kyivstar mobile operator plans to launch an application for own Smart Money financial service within one month, Head of the mobile financial services department of the operator Taras Horkun has said. "We originally designed our financial services in a way that we could cover those cities and towns where the bank network is poorly represented. We have the opportunity of creating financial services that can be managed via SMS messages not only from smartphones, but also from button phones," he told journalists at a meeting in Lviv on June 29.
According to Horkun, now the service is undergoing the latest testing, and if the testing is successful at all stages – within a month the application should appear in the markets.
He said that Smart Money from Kyivstar is not a competitor of the banking system, since the application includes services that the operator launches together with banks, in particular, Ukrgasbank and Pravex-Bank, and there are certain segments that are represented by other banks.
"We are open and we cooperate with different payment systems and various banks. Our electronic money is the money of the Prostir system of the National Bank. We consider ourselves as part of building a national program for establishing Cashless Economy in Ukraine," Horkun said.