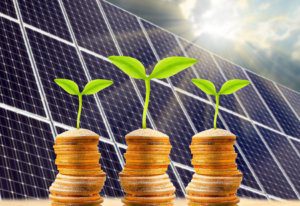 Сypriot PVK Energy Investment, part of ICU Group, has acquired Solar Capital LLC (Kherson), whose beneficiary was previously Iryna Barakh, the wife of chief military prosecutor Anatoliy Matios, according to information in the state register. "The acquisition of Solar Capital is another step in the development of our investment business in the field of alternative energy," Kostiantyn Stetsenko, the managing partner of ICU, told Interfax-Ukraine.
He noted that the first project of the group in this direction is the construction of Kamyanets-Podilsky solar plant.
"Now we are investing in the construction of a solar power plant in Kherson region. This investment is our contribution to the renewal of generating capacities in Ukraine, energy independence by reducing dependence on imported fossil resources and the implementation of the national plan for the share of renewable energy sources," he said.
Earlier, the Antimonopoly Committee of Ukraine agreed the deal.
According to the state register, Solar Capital was registered on February 15 of this year with a charter capital of UAH 4.5 million. Its head is Yevhen Barakh, who from mid-July also heads MS Social Project, part of ICU Group, planning to build Ukraine's largest plant for processing solid domestic waste in Zhytomyr.