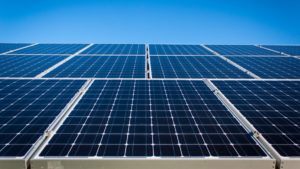 Kness Group, a large EPC (engineering, procurement and construction) contractor in Ukraine, plans to build around 500 MW of capacities of solar power plants in 2019 for various investors, boosting the volume of projects implemented by the company to 1 GW, Kness Group co-founder Yevhen Didichenko said on Thursday during the discussion devoted to the renewable energy in details organized by Golaw law firm.
Didichenko spoke in favor of adopting a law on green auctions, adding that investors will be interested in bidding and receive guaranteed government support for 20 years. According to him, the cost of building solar power plants in the world is decreasing at a higher than expected rate, so the current tariff for the sale of electricity generated by solar power plants is somewhat overestimated.
At the same time, the Kness Group is concerned about the uncertainty of the mechanism for the distribution of quotas of renewable energy. According to Didichenko, the quotas should be set in proportion to bids from different types of generation. Auctions should be held for the two main types of "green" generation – solar and wind – separately.
"Projects in wind power can be very large. As a result, they may either not have enough quotas, or the project will remain completely unfulfilled," Didichenko said. In his opinion, the volume of quotas should correlate with the volumes of balancing capacities, but today this issue in Ukraine is not raised yet.