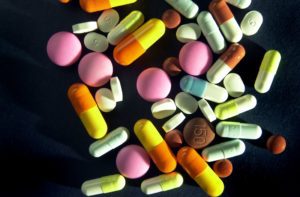 Sopharma AD pharmaceutical company in 2019 increased sales in Ukraine by 5% compared to 2018. According to the company's preliminary report, in general, in 2019, revenue from sales to European countries increased by 21% compared to 2018.
The company noted that such an indicator was achieved, in particular, due to an increase in sales in Ukraine by 5% and in Russia by 32%, as well as an increase in sales to the Balkan countries, as well as Poland, the Czech Republic, Moldova, and other countries.
In addition, the company reports that in 2019 the company received 47 permits for the use of new medicines, in particular, in Ukraine, for the preparation of desloratadine in two dosage forms, as well as two names of cosmetic products.
As reported, in January-June 2019 Sopharma increased sales in Ukraine by 35% compared to the same period in 2018.
Since January 2008, Sopharma AD has been controlling PJSC Vitamins in Ukraine, and in August 2012 it created the subsidiary Sopharma Ukraine LLC (Kyiv) to optimize its trading business.