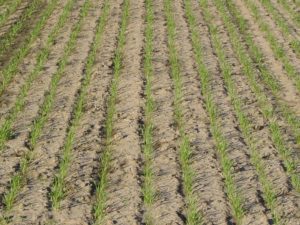 Ukraine as of March 21, 2019 sowed early spring grain and leguminous crops on 723,500 ha out of 2.3 million ha planned.
According to a posting on the website of the Agricultural Policy and Food Ministry, early crops are being sowed in 19 regions of Ukraine.
The ministry said that spring barley is sowed on 517,000 ha (33% of the target), wheat – on 44,000 ha (25%), peas – on 140,000 ha (40%) and millet – on 23,000 ha (12%).
Input of fertilizers for winter crops continues: it is completed on 6.6 million ha (88% of the target).
As reported, referring to the ministry, the gross grain harvest in Ukraine in 2018 amounted to about 70.1 million tonnes compared to 62 million tonnes in 2017.