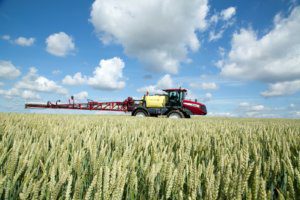 The Antimonopoly Committee of Ukraine (AMC) has allowed Sumitomo, a Japanese corporation, to acquire a 51% stake in British-based Oscar Agro Limited, which owns Spektr-Agro and Spektr-Agrotekhnika (both based in Obukhiv, Kyiv region). "Oscar Agro is a company in the UK that was created for this project. Oscar Agro owns 100% of the shares of Spektr-Agro and Spektr-Agrotekhnika, while Sumitomo will acquire 51% of the shares of Oscar Agro," Sumitomo Corporation told Interfax -Ukraine.
The AMC also gave permission to Ihor Lavreniuk, Vasyl Skarlat and Volodymyr Lobach (Spektr-Agro and Spektr-Agrotekhnika) and Sumitomo Corporation for concerted actions in the form of restricting competitive behavior and refusing to lure employees for five years.
Spektr-Agro LLC was founded in 2009. It currently operates throughout Ukraine, distributes plant protection products, fertilizers, seeds and agricultural equipment for more than 3,500 agricultural producers in the country.
Sumitomo Group is one of the largest Japanese corporations. It includes companies in the financial sector, engineering, electrical industry, ferrous and nonferrous metallurgy, etc.
ANTIMONOPOLY COMMITTEE, SPEKTR-AGRO COMPANY, STAKE, SUMITOMO