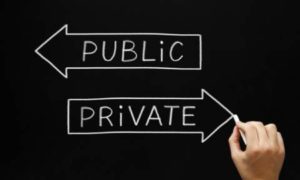 A bill on demonopolilzation of the spirit sector could be passed by the end of this year, according to newly appointed advisor to the Minister of Economic Development, Trade and Agriculture of Ukraine on a voluntary basis Serhiy Bleskun. "A project to demonopolize the alcohol industry starts on Friday during the roundtable. A law on demonopolization of the alcohol industry may be adopted by the end of the year. The bill has already been developed," he said at a briefing in the Cabinet of Ministers on Wednesday.
According to Bleskun, the state receives UAH 4.6 billion annually from the alcohol industry.
"We ask buyers of alcohol how much time it will take to build a distillery. They say: one and a half or two years. If they are allowed today, then after one and a half or two years they will have their own alcohol to make private distilleries operate," he said.
State-owned enterprise Ukrspyrt is a major producer of alcohol and alcohol-containing products in Ukraine. Until now, it was subordinate to the Ministry of Agricultural Policy and Food.
The total production capacity of the SOE is more than 36 million decalitres per year. It has 41 production sites.