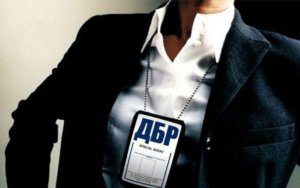 The State Bureau of Investigation (SBI) will officially start working on November 27, the Uriadovy Kurier newspaper said. In an announcement published in the paper on November 23, SBI chief Roman Truba says the State Bureau of Investigation will start working from November 27, 2018 as a central body of the Ukrainian government to perform law enforcement activities aimed at preventing, exposing, stopping, solving, and investigating crimes placed under its jurisdiction.
Earlier in November, Truba said that 295 investigators of the SBI will be appointed on November 27 and they will be taking the oath of office. Among them are 102 investigators of the central office and 193 investigators of the SBI's territorial departments.
The SBI said investigation units have been set up at the central and regional offices to work in three areas, such as investigations into crimes involving official activities and corruption, investigations into crimes committed by members of law enforcement agencies and in court activities, and investigations into military and war crimes.