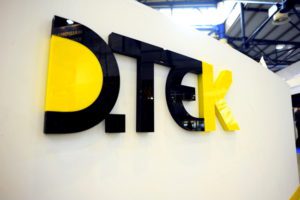 DTEK Energy Holding has installed four high-speed STRUM electric charging stations for electric vehicles with a capacity of 50 kW each on the Odesa highway, the company's press service has reported. "Our stations with a capacity of 50 kW charge a car battery to 80% in 20-40 minutes," Ihor Kovalev, the STRUM network project manager.
Electric charging stations are installed in the parking lot of the Zolota Pidkova hotel and restaurant complex (the Chupyra village, Kyiv region), at the SOCAR fuel filling station (Ropotukha, Cherkasy region), at the Shell fuel station (Nastasiyevka, Odesa region), and at the parking lot of the METRO supermarket in Odesa. One can find free electric charging station through the STRUM Charging mobile application.
The company also noted that by the end of summer the STRUM network plans to install up to 23 high-speed charging stations.
DTEK, ELECTRIC CHARGING, ENERGY HOLDING, HIGHWAY, KYIV-ODESA, STATIONS