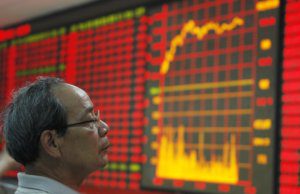 China's Bohai Commodity Exchange (BOCE) on September 18 repeatedly submitted an application seeking the approval of the acquisition of a stake in the share capital of PJSC PFTS Stock Exchange (Kyiv), Head of the Antimonopoly Committee of Ukraine Yuriy Terentiev has told Interfax-Ukraine. "The Chinese side [in May 2018] applied for an agreement to acquire a stake in the PFTS, but since the seller's control relationships were poorly disclosed, this served as the basis for returning the application. This week, on Tuesday, the party addressed with a new application," he said on the sidelines of the annual Ukrainian Financial Forum in Odesa organized by ICU investment group.
The head of the committee added that if the documents are properly presented, an appropriate permit can be granted within 45 days.
In addition, Terentiev said that regarding the Ukrainian Exchange, which announced its intention to offer 36% of the additionally issued shares to BOCE, the committee has not yet received the application.
Earlier, BOCE studied the possibility of buying more than 25% of the shares in PJSC PFTS Stock Exchange and in early May 2018 asked the Antimonopoly Committee of Ukraine for preliminary conclusions on the acquisition of such a stake.