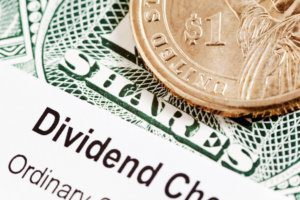 TAS Insurance Company (Kyiv) will pay UAH 44.7 million in dividends for 2017.
This decision was made at a shareholders' meeting on April 30.
Dividends will be paid within six months from the date of making the decision. Payment will be made in three tranches: UAH 15.789 million, UAH 15.789 million, and UAH 13.138 million.
As reported, the retained earnings of TAS for the past year amounted to UAH 47.01 million, of which UAH 2.353 million will be used to replenish reserves, and UAH 44.7 million to pay dividends.
As reported, the company in 2016 paid UAH 16.845 million in dividends, in 2015 some UAH 10 million.
The ultimate beneficiary of TAS Insurance Company is ex-Deputy Prime Minister Sergiy Tigipko, the founder of TAS Group, which includes TAS Insurance Company and TAS Insurance Group.
PrJSC TAS Insurance Company has been operating in the Ukrainian market since 2000. It specializes in life insurance.
The charter capital of the insurer is UAH 93.322 million.