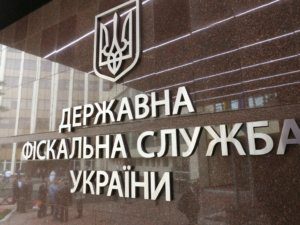 Auditors of the State Fiscal Service (SFS) of Ukraine carried out 16,600 surprise checks of the facilities with the largest risks of tax evasion in 2017, the service's official newspaper SFS Visnyk reported on its website. According to the report, special attention was paid to the VAT payment schemes. A large number of tax evasion schemes were discovered in the highest risk sector – the sales of agricultural products, the service said.
In addition, the checks revealed invalid transactions for the purchase of goods or services that were not produced or provided in the amount indicated in source documents and/or it was impossible to supply these goods or services due to the lack of resources for their production, storage and transportation by the supplier; absence of source documents, accounting registries, financial statements and documents related to the calculation and payment of taxes and fees, which are required by law.
All in all, these inspections exposed 6,200 beneficiaries, UAH 14.8 billion of VAT paid under fraudulent schemed, including UAH 2.6 billion of VAT from risky importers.
According to the inspection results, additional UAH 16,200 billion are expected to be sent to the state budget, of which UAH 8.1 billion were agreed (UAH 1.3 billion of which have already been paid).