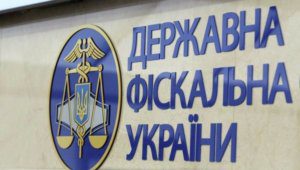 The State Fiscal Service of Ukraine has imposed UAH 160.8 million of fine for over 600 facts of violation of declaration of transactions under control under transfer pricing by taxpayers, and 55% of the sum was paid to the national budget, the authority said on its website on Tuesday. "About 3,000 taxpayers report annually on the performance of controlled transactions, and 2,700 reports for 2016 for the amount of UAH 2.47 trillion were submitted," the authority said.
According to its data, the main countries, with residents of which controlled transactions were held in 2013-2016, except for banking, were Cyprus (27%), Russia (18%), Switzerland (15%) and the United Arab Emirates (12%).
Most of the taxpayers who perform controlled transactions are registered in the Office of Large Taxpayers – 40%, while the amount of transactions performed by these companies is 92% of the total volume of transactions. Another 24% of taxpayers registered in Kyiv (the amount of transactions – 4%), and 4.6% of companies in Dnipropetrovsk region (the amount of transactions – 0.8%), according to the data of the fiscal service.
The largest subjects in terms of volumes of controlled transactions are banking – 57%, goods – 31% and financial services – 6%, the authority said.
As the fiscal service said, 34 out of 58 inspections started in 2014-2018 on taxpayers' compliance with the arm's length principle ended. According to their results, the supervising agencies added UAH 400 million of income tax, UAH 5.8 million of value-added tax (VAT) and reduced the amount of VAT refund by UAH 4.1 million. In addition, the supervising authorities also charged UAH 68 million penalty.
At the same time, 430 enterprises voluntarily increased their taxable income or reduced losses for operations in 2013-2016 by more than UAH 4.7 billion. "As a rule, this happened after receiving a request from the State Fiscal Service for the submission of documents on transfer pricing," the authority said.