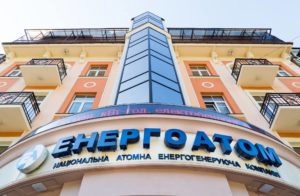 National Nuclear Generating Company Energoatom and France's Technetics Group have signed a memorandum of cooperation in the nuclear and energy sphere.
The press service of Energoatom reported that the agreement was signed on June 19, 2019 in Brussels.
During the talks, the parties pointed out their interest in establishing direct business relations between the enterprises and reached arrangements on this issue. Representatives of Energoatom notified the Technetics Group about their interest in purchasing spare parts for pipeline fittings and pneumatic power drives made by the French company.
The Technetics Group is part of the EnPro Industries group of companies. It is a large supplier of engineered industrial products, sealing solutions for nuclear energy, heat energy, semiconductor, aerospace and biomedical industries.
At the end of June, President of Energoatom Yuriy Nedashkovsky, together with CEOs of the leaders of the nuclear industry of the European Union signed a joint manifesto on preventing climate change and maintaining the economic efficiency of the EU energy industry.