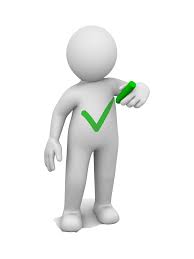 Ukrainians do not see obvious leaders among candidates for the post of Ukraine's president, and the rating of major politicians is rather low, according to a nationwide poll conducted by the Ilko Kucheriv Democratic Initiatives Foundation in May 2018. According to the results of the survey that were made public at a press conference in Kyiv, Batkivschyna Party leader Yulia Tymoshenko (13.3%) has greatest support among the respondents who plan to take part in the elections, while the level of her support differs little depending on the regions. Civil Position Party leader Anatoliy Hrytsenko (9.4% of respondents) is in second place, enjoying the highest rating in the western and central regions of the country. A co-chairman of the Opposition Bloc faction, Yuriy Boiko (8.4%), is in third place, and he is mostly supported in the eastern, southern regions and Donbas.
The rating of incumbent head of state Petro Poroshenko is somewhat higher in the west of the country and lower in the east and stands at 7.6%. Some 7.4% of respondents would vote for Radical Party leader Oleh Liashko. His positions, according to the survey, are somewhat stronger in the central and southern regions of Ukraine.
According to the survey, the majority of Ukrainian citizens (68%) plan to take part in presidential elections, while 17% definitely do not want to do it, and the rest were undecided.
The survey was conducted by the Ilko Kucheriv Democratic Initiatives Foundation together with the sociological service of the Razumkov Center from May 19 to May 25, 2018 in all regions of Ukraine, except for Crimea and occupied areas of Donetsk and Luhansk regions. A total of 2,019 respondents aged over 18 years were interviewed. The poll's margin of error does not exceed 2.3%.