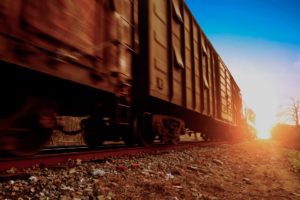 The total volume of transportation by rail by Lemtrans in 2018 reached 52.12 million tonnes of different types of cargo, which is 0.43% more than in 2017.
The press service of the company reported that coal and iron ore were the major cargo transported by the company last year.
"The largest growth in the year was in transportation of coal. In particular, the volume of its transportation amounted to 21.24 million tonnes, for iron ore it was 16.13 million tonnes. By the end of 2017, the transportation of these types of cargo amounted to 19.35 million tonnes and 19, 30 million tonnes, respectively," the company said.
In addition, in 2018, the volume of loading of ferrous metals increased by 21.7%, to 7.45 million tonnes (6.12 million tonnes in 2017) and of coke by 2.43%, to 3.02 million tonnes (2.95 million tonnes). Transportation volumes of fluxes amounted to 3.30 million tonnes (3.50 million tonnes).
During the year, the volume of planned repair of freight wagons of the company at production sites amounted to 6,453 units.
Lemtrans is the largest private operator of railway rolling stock in Ukraine. Its core business is organization of transportation by own rolling stock, rendering transport and forwarding services, information support for cargo movement, as well as rolling stock repairs.
Lemtrans fully belongs to SCM Group of businessman Rinat Akhmetov.