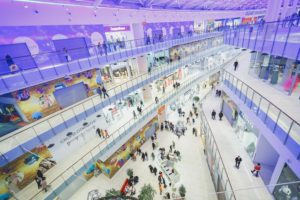 Turkey's fashion retailer LC Waikiki will open the largest store of the chain in Ukraine in River Mall in Kyiv in the first quarter of 2020, and plans to open another 60 stores in the country by 2023.
"In the first quarter of 2020, a two-level store of the Turkish brand LC Waikiki with a total area of 1,880 square meters will open in the River Mall. The store will become the largest in the Ukrainian network of the company," the retailer said in a press release on Saturday, January 11.
According to the report, the company also plans to open up to 60 new stores in Ukraine. According to information on the retailer's website, as of January 11, 2020, there were 34 chain stores in Ukraine, in particular in Kyiv, Chernihiv, Zhytomyr, Kharkiv, Lviv, Dnipro, Kryvy Rih, Zaporizhia, Odesa, and other cities.
LC Waikiki is originally a French clothing brand founded in 1988 by two French. In 1997, the brand was purchased by Turkish investors. It is engaged in the production and retail sale of clothing, shoes and accessories for children and adults.
The chain has more than 990 stores in 47 countries and plans to become one of the three most successful clothing dealers in Europe by 2023. In Ukraine it has been operating since 2013.
The LC Waikiki network is developed by Theme Fashion Ukraine LLC (Kyiv), established in 2006.