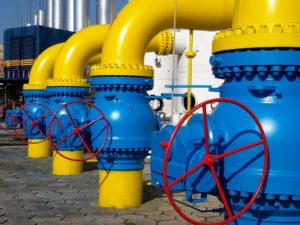 Reserves of natural gas in Ukraine's underground gas storage facilities (UGS) as of August 21 had reached 17.4 billion cubic meters (bcm), which is the highest figure on this date since 2012.
According to the press service of Ukrtransgaz, the high pace of the current year has already led to the fulfillment of planned volumes for injection at four underground storage facilities (Solokhovske, Krasnopartyzanske, Proletarske, Krasnopopivske).
Currently, gas injection continues at Bilche-Volytsko-Uherske, Uherske, Dashavske, Bohorodchanske, Oparske and Kehychivske underground gas storage facilities, where the average daily pumping is about 75 million cubic meters.
According to Ukrtransgaz, at the same time, more than 270 companies today use the services of the company to store gas in underground gas storage facilities both in a common mode and in a customs warehouse mode. Compared to last year, the number of such companies rose by 40%.
GAS, STOCKS, UGS, UKRTRANSGAZ