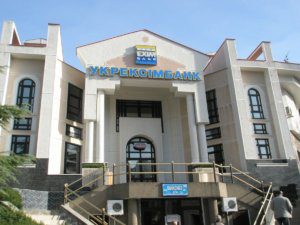 State-owned Ukreximbank (Kyiv) has sent part of its net profit for 2017 in the amount of UAH 588 million to pay dividends to the national budget of Ukraine.
The payment was made in line with the requirements of the law on the management of state-owned entities and government resolution No. 139 dated February 28, 2018 on the approval of the basic requirement for sending part of profit sent to pay dividends by companies where the state holds shares for 2017.
The requirement for Ukreximbank is 75% of net profit for 2017.
Ukreximbank was founded in 1992. Its sole owner is the state.
The bank ranked third among 84 banks operating in the country as of January 1, 2018 in terms of assets (UAH 171.011 billion), according to the National Bank of Ukraine.