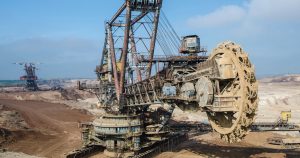 PrJSC United Mining and Chemical Company, which manages Vilnohirsk Mining and Metallurgical Plant (Dnipropetrovsk region) and Irshansk Mining and Processing Plant (Zhytomyr region), in January-September this year increased its net profit by 4.2 times compared to the same period last year, to UAH 424.494 million (against UAH 100.736 million, respectively).
"The company's net profit, actually received in the first nine months of this year, amounted to UAH 424.494 million, which is more than four times higher than the financial result of last year, which amounted to UAH 100.736 million," the State Property Fund of Ukraine said in a press release.
At the same time, earlier, with reference to data of the portal of state enterprises, it was reported that UMCC for the nine months of 2019 reduced its net profit by 47.8% compared to the same period in 2018, to UAH 221.040 million from UAH 423.079 million. At the same time, net income for the indicated reporting period increased by 5.8%, to UAH 2.698 billion, and EBITDA amounted to UAH 488.895 million.
As reported, the Cabinet of Ministers of Ukraine on November 18 of this year approved the financial plan of the UMCC for 2020 with a net profit of UAH 575.670 million. At the same time, payments to the state this year from the company should amount to UAH 344.672 million, including income tax some UAH 104.203 million.
UMCC sells its products to more than 30 countries of the world. The main sales markets are the EU, China, Turkey, as well as the United States and African countries.