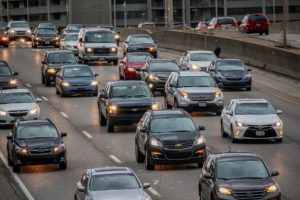 The Motor (Transport) Insurance Bureau of Ukraine (MTIBU) in January-June 2019 paid UAH 54.6 million to the owners of uninsured vehicles (which caused a road accident, without having a valid OSAGO policy), which is 2.1% less than in the same period a year earlier.
According to the bureau, the share of such payments in the total number was almost 47.6% (1,568 payments), in the total amount of payments some 57.9%.
The MTIBU also reports that in the first half of the year it made 3,297 payments from guarantee funds, which is 3.3 more than in the six months of 2018, for a total amount of over UAH 94.3 million (17.7% more).
Another significant item of payments is payments for drivers of preferential categories, whose share in January-June 2019 was 15% in terms of quantity and 15.5% in terms of the amount of payments. During the first half of 2019, the MTIBU made 494 payments for such drivers for a total of almost UAH 14.7 million. Compared to the first half of 2018, the number of payments remained almost unchanged (0.4% more), the amount rose by 7.7%.