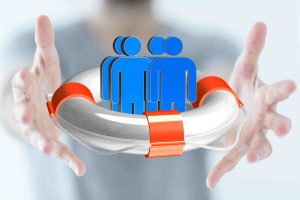 UNIQA and UNIQA Life insurers (Kyiv), members of the non-bank financial group UNIQA Ukraine, paid UAH 82.1 million of insurance claim fees in July 2020, which is 25% more than the amount of payments for June this year, according to a press release from UNIQA.
It is noted that under auto insurance contracts, the total amount of insurance payments in July amounted to UAH 37.4 million (46% of the total payments), of which payments for KASKO amounted to UAH 29.5 million, on OSAGO and DSAGO some UAH 7.9 million.
The total amount of payments under voluntary medical insurance contracts in July was UAH 32.7 million. The amount of payments for life insurance totaled UAH 2.8 million.
The largest sum for July was paid for the KASKO risk in the amount of UAH 1.1 million.
In July 2020, the UNIQA medical assistance processed 85,533 requests from insured clients. In July, technical assistance was contacted by 17,544 clients insured under KASKO, OSAGO, and property risks.
UNIQA Group (Austria) entered the Ukrainian market in 2006. Today its companies, namely UNIQA and UNIQA Life, headquartered in Kyiv, offer most types of risk and life insurance through a nationwide network.