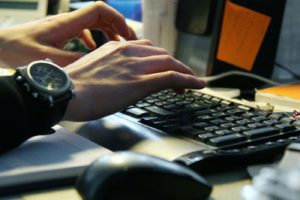 Vasyl Khmelnytsky's K.Fund is about to open UNIT Factory, a school for programmers in Kharkiv, K.Fund's press service told Interfax-Ukraine on Thursday.
K.Fund notes that UNIT Factory will prepare programmers using its own ucode curriculum, one of the key features of which is the challenge-based learning methods, that is, solving real-life problems for obtaining applied knowledge.
"This methodology was initiated by Apple and is used in the Apple Developer Academy where students not only learn how to write code, but also create ready-to-market products," it said.
In addition, it indicates that in the new UNIT Factory campus in Kharkiv, students will be able to master such programming languages and technologies as C, C++, Web (HTML, CSS, JS, PHP) and Java. Duration of training is from one to two years (depending on the progress of a student).
Participants for the UNIT Factory program will be qualified through a so-called marathon, which will last about a month and will start on September 30, 2019 (in total, three marathons are planned this year), K.Fund said.
Training will begin in the middle of January 2020 and will cost UAH 15,000 per calendar year. Any person who is 17 or older can register for the qualification stage.
"We are pleased with the success of UNIT Factory and expand it by introducing new educational practices. For two years, we have been investing in the development of ucode, the program built on Challenge-Based Learning meeting the requirements of the modern world. We want our talented youth to have access to high-quality, up-to-date IT education and find a well-paid job here in Ukraine," Vasyl Khmelnytsky, Founder of UFuture Investment Group, said.
K.Fund was founded by Ukrainian businessman Vasyl Khmelnytsky in 2015 to support projects in the field of education and economics.
UNIT Factory is a project of K.Fund, founded by Vasyl Khmelnytsky, and supported by a non-profit public organization, Osvіtorіa. Its mission is to promote Ukraine's innovative development through training of IT professionals.