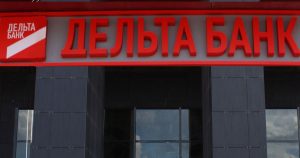 The Deposit Guarantee Fund sold the head office of insolvent Delta Bank in Kyiv to Valmi Invest LLC for UAH 66.65 million.
According to the results of auctions posted in the ProZorro.Sale system, the auctions was held according to the Dutch model with a lower price. The initial price of the office was UAH 156.27 million, the guarantee payment was 10%.
Five more companies participated in the auction apart from Valmi Invest, three of them placed their stakes.
Delta Bank's office in Kyiv has an area of 3,883 square meters and is located on the first through fourth floors of the multi-storey building at 38 Druzhby Narodiv Boulevard near the subway. It is equipped with office furniture and equipment.