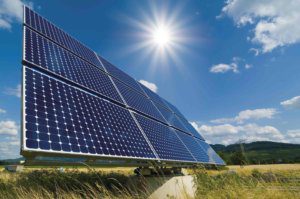 Cyprus-based Wiltan Enterprises Limited, controlled by VR Global Partners and affiliated with VR Capital Group, has asked the Antimonopoly Committee of Ukraine (AMC) to approve the possible purchase from the partners of ICU Investment Group, Makar Paseniuk and Kostiantyn Stetsenko, of 50% of Cypriot-based Matlomenius Holdings Ltd, which owns private enterprise PodilskEnergo (Kyiv), which is building a solar power plant with a capacity of 60 MW.
According to the AMC, the agency plans to consider granting permission to Wiltan Enterprises to purchase Matlomenius Holdings shares, which will provide the buyer with 50% of the voting shares on the company's board, this week.
ICU Investment Group did not comment on this information.
According to data from Ukrenergo, the connection of this solar plant, formerly known as Kamyanets-Podilska solar power plant, is scheduled for this year, and its cost is estimated at UAH 3.358 billion.
According to the state register, PodilskEnergo was established in late 2012.
The project of Kamyanets-Podilska solar power plant was previously developed by Torense Group, announcing investments of EUR72 million. However, according to Opendatabot, then Roman Kohut, connected with a number of other solar plant projects, became its owner, and Matlomenius Holdings replaced him at the beginning of February this year.