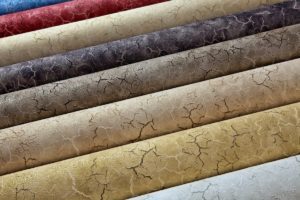 Public joint-stock company Slovianski Shpalery-KFTB (previously Koriukivka industrial paper factory in Chernihiv region), one of the Ukrainian major wallpaper producers, in January-July 2019 produced 20.47 million conventional sheets of wallpaper, which was 33% up from a year ago, according to the UkrPapir association.
Through the seven months of 2019, the growth was 29.2% year-over-year, when a 13.4% fall was registered in Q1, 2019.
According to the association, over the period wallpaper production in Ukraine totaled 32.21 million conventional sheets of wallpaper, which was 44.6% less than in January-July 2018.
The share of Slovianski Shpalery-KFTB of total wallpaper production over this period was almost 63.6% up, while a year ago it was 26.5%.
In monetary terms, the volume of commodity products of the plant for January-July 2019 was UAH 1.107 billion that is 42% more than a previous year.
Slovianski Shpalery-KFTB produces several kinds of wallpaper, including washable, duplex, vinyl and acrylic wallpaper. It sells over 2,500 designs under the Slovianski Shpalery trademark.