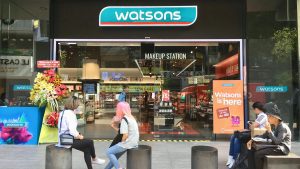 DC Ukraine LLC, which manages a drogerie store chain in Ukraine, has said that their stores were illegally closed over quarantine under a decision of local authorities.
According to the press service, in some regions local authorities are trying to close the network stores during quarantine. At the same time, the main range of goods at Watsons stores consists of essential goods, disinfectants, hygiene products and household goods.
"Guided by the appeal of the President of Ukraine to the ministries, heads of regional administrations, local self-government, heads of enterprises on ensuring the smooth operation of grocery stores, household goods stores, gas stations, pharmacies, banking institutions, insurance companies, a resolution of the Cabinet of Ministers of Ukraine, and also taking into account WHO recommendations and the practice of others countries, Watsons continues to work, adhering to the requirements of hygiene standards," the company said in the press release.
According to the company, the closure of stores selling essential goods is a violation of the rights of people in need of hygiene and disinfection during a pandemic.
"Given all of the above arguments, we emphasize once again the need to continue the work of the drogerie segment. The goal of the Watsons network is to ensure uninterrupted and safe access of the population to the products necessary for maintaining the vital activity," the company said.
Watsons is the largest chain of beauty and health products stores in Ukraine.