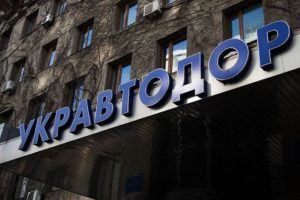 Canadian-based International Road Dynamics Inc. (IRD) and Quarterhill Inc. in conjunction with the Ukrainian companies SEA Electronics and Avtomagistral-Pivden will supply 12 Weight-in-Motion (WiM) complexes worth $6.4 million, including installation work, to the State Agency of Automobile Roads of Ukraine (Ukravtodor).
According to an IRD press release posted on the PR Newswire information disclosure service owned by Cision, the project includes the supply and installation of 20 WiM lines on six sections of highways around Kyiv, as well as the delivery of an auxiliary system.
"The implementation of this project is the first step in building a common ITC system, which consists of WiM, traffic control, speeding control, and tolling. By the end of the year we plan to develop and approve a program for 200-250 such points throughout the country. We must save taxes that taxpayers spend on restoring Ukrainian roads," Head of Ukravtodor Slawomir Nowak told Interfax-Ukraine.
The press service of Ukravtodor told the agency funds for the project implementation are issued by the World Bank, and in total it is planned to purchase 12 WiM complexes produced by IRD within the framework of this contract.