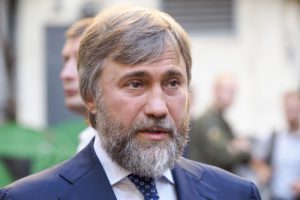 The Antimonopoly Committee of Ukraine has permitted Komisiano Investments Ltd. (Limassol, Cyprus) of businessman Vadim Novinsky to acquire a stake in the charter capital of Yudzhin LLC (Kyiv), granting over 50% of the votes in the management body of the latter.
"This transaction is carried out within the implementation of the development strategy of the real estate business. In this connection, the holding decided to build up the majority stake in the Yudzhin company," Smart-holding told Interfax-Ukraine.
Yudzhin LLC was created in 2001. Its core business is the development of construction projects.
Its charter capital is UAH 682.14 million.