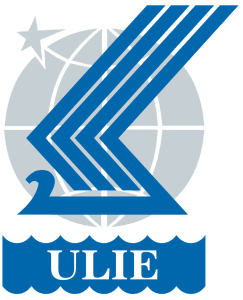 THE UKRAINIAN LEAGUE OF INDUSTRIALISTS AND ENTREPRENEURS (ULIE) is the largest union of business associations and individual enterprises in Ukraine with its members ranging from vertically integrated corporations to small and medium enterprises (SMEs). ULIE is also an active member of the Ukrainian civil society and has partnership agreements with over a 100 of public organizations and NGOs in Ukraine and abroad.
For already more than 20 years the League's key mission has been to promote and protect businesses' interests within Ukraine and beyond.
Since its inception ULIE has been always effectively cooperating with all branches of power in Ukraine through mechanisms of agreements, memorandums and advisory boards, with the latest Memorandum on Cooperation and Partnership signed with the Cabinet of Ministers of Ukraine on April 4, 2014. Today ULIE is also actively participating in the Anti-Crisis Council, which consists of more than 90 pan-Ukrainian public organizations and works on essential steps of improving economic situation in Ukraine, attracting foreign investment and developing Ukraine's export potential. The League and the Council frequently broadcast the businesses' priorities to the Ukrainian leadership, executive bodies and policy makers and work on ensuring their correct implementation.
With the organization's central offices in Kyiv, ULIE is widely represented all over Ukraine through 28 regional subsidiaries, 73 branches, 22 representative offices and 34 commissions on various industries and key sectors of the economy. The League has also been always active internationally: it is a signatory to 155 international agreements on cooperation and has representative offices in 21 countries.
Founded on February 15, 1992 ULIE was initially called to facilitate transition of formerly soviet Ukrainian enterprises into market economy of a young independent state. Today, ULIE has embarked on a new responsible mission – to support Ukraine's integration into economic realm of the European Union by incorporating the European standards, technologies, experience and direct investment in Ukraine as well as expanding opportunities for the Ukrainian businesses in Europe.
To start brining this ambitious goal to life, in February 2015 the League opened its Representative Office in the European Union in Brussels. Through this representation ULIE cooperates closely with the European Commission, the European Parliament and directly with the European businesses.
As an important public and business organization, the League is involved in review of the European Neighborhood Policy in respect to Ukraine and cooperates closely with the governments of Ukraine and the EU on securing proper and timely implementation of EU-Ukraine Association Agreement and Deep and Comprehensive Free Trade Area (DCFTA). ULIE is also actively engaged in promotional and educational activates aimed at promoting opportunities of financial and technical support for businesses, public organizations and educational institutions available to Ukraine under the European Neighborhood Instrument as well as through other pan-European programs (such as COSME and Horizon 2020).
ULIE Representative Office in the EU:
168 Avenue de Cortenbergh
3rd floor, B-1000 Brussels
T/F: +32 2 736 72 13
E-mail: brussels@uspp.org.ua
ULIE Head Office:
34 Khreshchtyk Street, 01001 Kyiv, Ukraine
T: +38 044 278 30 69
F: +38 044 226 31 52
E-mail: uspp@uspp.org.ua