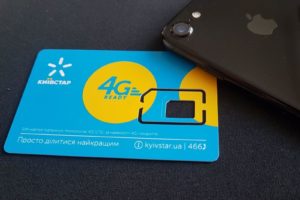 The Kyivstar mobile communications operator has started providing 4G services in Kharkiv subway, the operator has reported. One can use high-speed mobile Internet both at the stations and while moving between them.
"The speed of the mobile Internet will be comfortable enough for both Internet surfing and fast data transfer," the company said.
The operator reported that in its network over 40% of all mobile Internet traffic is used in the 4G network.
"In Kharkiv in May 2018, subscribers used only 95 terabytes of mobile traffic in the 4G network, and in May of 2019 – 10 times more, about 1,000 terabytes," the company said.
Kyivstar is the largest Ukrainian mobile operator. It provides communication and data services based on a wide range of mobile and fixed technologies, including 4G. As of the end of 2018, 26.4 million mobile subscribers and about 0.9 million fixed Internet clients used its services.