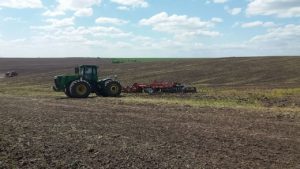 PJSC Agrarian Fund will provide UAH 2.5 billion for advance payments to buy grain from farmers under the spring forward campaign 2019, the press service of the company has reported.
According to a posting on the company's website, Agrarian Fund plans to buy 710,000 tonnes of grain, including 500,000 tonnes of wheat, 100,000 tonnes of corn, 50,000 tonnes of barley, 30,000 tonnes of rye, 10,000 tonnes of buckwheat, 10,000 tonnes of millet and 10,000 tonnes of yellow peas.
The advance payment does not exceed 65% of the cost of delivery under the contract. The forward contract is subject to the signing of contracts for the supply of mineral fertilizers worth no more than an advance payment. "Thus, the agricultural producer can now not only purchase mineral fertilizers of domestic production, but also exchange them for agricultural products," the Agrarian Fund said.
According to the company's data, the interest rate for using prepayment funds without taking into account exchange rate fluctuations will be from 23% to 25%, and taking into account the exchange rate fluctuations it will be 15%.
PJSC Agrarian Fund was established in spring 2013 by a government decree. Its charter capital is UAH 5 billion. The company currently estimates its share on the domestic grain market at 20% and on the domestic flour market at 13%.