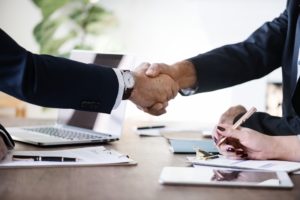 The Danish agricultural company Agromino with assets in Ukraine, the Russian Federation and Estonia is buying Hutiansky Elevator LLC, which belongs to Kernel, one of the largest Ukrainian agricultural groups.
According to the information on the website of the Antimonopoly Committee of Ukraine, the agency will consider this issue on June 6.
According to the AMC, Kovyahy Grain LLC (Kharkiv region) wants to acquire an integrated property complex (elevator), which is owned by Hutiansky Elevator LLC.
According to the state register of legal entities and individual entrepreneurs, Kovyahy Grain is owned by Danish-based Agromino, and the owner of Hutiansky Elevator is Kernel-Capital, Kernel-Trade and AMC Progressive Investment Strategies, the ultimate beneficiary is Andriy Verevsky.
As reported, in May 2019 the AMC allowed Verevsky to buy an elevator of Mriya in Ternopil region.
Agromino (formerly Trigon Agri) was created in 2006. It specializes in grain and dairy production, trade in crops.