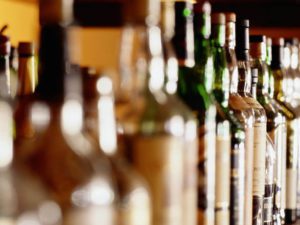 Bayadera Group, a large alcohol producing holding in the Ukrainian market, this year seeks to invest UAH 80-100 million in planting new vineyards and modernization of plants. "In 2019, we are planning to invest UAH 80-100 million, first of all, in vineyards and modernization of plants. This will improve the quality, reduce the cost of production and increase efficiency," Director General of Bayadera Group Anatoliy Korchynsky said in an interview with Interfax-Ukraine.
In particular, in 2019 the group intends to plant about 200 hectares in Mykolaiv region.
According to the director general, Bayadera Group is considering the transition from the wine cork to the screw cap.
"Considering the global problem with cork, everyone will come to this in the next few years. In Europe this is already a reality, but in Ukraine the buyer still does not understand it. However, we are already preparing for the changeover of production," Korchynsky said.
The group also conducts several experiments in terms of sales performance.
"If they are successful, this will also require certain investments," Korchynsky said.
In 2018, Bayadera Group invested about UAH 80 million: some UAH 35 million in the agricultural sector, UAH 20 million – in plants, and near UAH 25 million – in distribution. In general, the alcohol holding has several areas of investment: agriculture, modernization and renewal of production facilities, as well as distribution.
Bayadera Group was established in 1991. Its owners are Natalia Bondareva and Sviatoslav Nechytailo. The company owns such assets in the alcohol industry as distribution companies and alcohol production facilities in Ukraine and Belarus. It produces wine, vermouth and cognac and is the exclusive importer of international alcohol brands in Ukraine.
The main trademarks are Persha Gildiya, Kozatska Rada, Hlibny Dar, Koblevo, Marengo, and others.